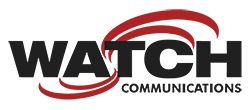 Residential Retention Specialist
This role is specific to the retention of existing residential and SOHO customers.  The individual responsible for this role will be based in a sales floor environment and managed by Residential Account Management & Retention Supervisor.  The hours are between 8:00am and 9:00pm EST Monday – Thursday, 8:00am – 7:00pm EST Friday and 9:00am to 3:00pm EST Saturday and are required to a 40-hour work week utilizing a flex schedule approved by the supervisor.    The primary focus will be to retain existing customers at risk of churn utilizing the churn prevention process. The secondary focus will address the reduction of negative online reviews and increase positive reviews through the reputation management process.
Engage existing customers that are requesting cancellation of services, billing credit, placed a negative review and have unresolved "closed" help desk tickets
Business segment focus will be residential and SOHO (Small Office Home Office)
Follow the "Discovery & Triage Process" for prevention of churn
Initiate "Retention Department Ticket Request" and monitor outcomes
Reputation Management – Obtaining Positive Reviews
Survey Administration and Follow Up
Participate in sales and product training as required
Successfully completed required certifications for products and services sold to customers
Proven inside sales experience
Strong phone presence and experience with high volume calls
Proficient with corporate productivity tools (CRM, ERP, Ticketing Platforms, etc.)
Excellent verbal and written communication skills
Strong listening skills and negotiating skills
Ability to multi-task, prioritize and manage time effectively
High School Diploma required and Associates Degree Preferred
Key Performance Indicators (KPIs) - Monthly Expectations
Retention Activities

Engage 100% of assigned customers that are requesting decommission and/or credit request
Engage 100% of assigned customers with unresolved closed tickets
Engage 100% of assigned new sale follow up

Reputation Management

Request a "positive review" from 100% of all client engagements
Achieve a minimum of 20% posted reviews
Follow up on 100% of the assigned negative online reviews (post triage and remediation)
Follow up on 100% of assigned survey responses to mitigate churn and request a positive online review
Performance Reviews
Performance reviews will occur every end of quarter or 90-day intervals, based on hire date.  The minimum requirements are to achieve 100% of the KPIs designated above.  If the requirements are not met for the quarter, then a Performance Improvement Plan (PIP) will be initiated and maintained for an additional 90 days and could result in loss of quarterly accelerators, contest participation and/or termination.  During the PIP process, the intent is to mentor and nurture the Inside Sales Representative to meet and/or exceed the KPIs designated.
A comprehensive performance review will occur at the end of a full twelve (12) months of employment as an Inside Sales Representative and will continue annually.  It will consist of actual vs. required KPI results, attendance, participation in flex schedule, certifications obtained, strategic goals, career aspirations and setting expectations for the following twelve (12) months.