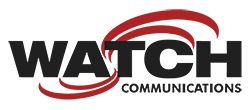 Tower Services Technician
Climbing of communication towers to install, replace, or repair antennas or auxiliary equipment used to transmit and receive radio waves.
Building of new tower locations
Using all assigned safety devices while climbing
Driving to sites and occasional pulling of trailers
Perform maintenance or repair work on existing tower equipment, using hand or power tools
Read work orders, blueprints, plans, datasheets or site drawings to determine work to be done
Inspect completed work to ensure all hardware is tight, antennas are level, hangers are properly fastened, proper support is in place, or adequate weather proofing has been installed
Bolt equipment into place, using hand or power tools
Test operation of tower transmission components, using sweep testing tools or software
Lift equipment into position, using cranes and rigging tools or equipment, such as capstans
Light travel, including overnights, as necessary
Usage of hand and power tools
Ability to climb 200- 500 ft heights
Safety focused
Knowledge and use of tools
REQUIRED EXPERIENCE AND EDUCATION
High School diploma or equivalent
Climbing experience a plus
Manual labor and work in outdoor elements
Climbing 200-500 ft heights
Lifting, pulling, standing, walking
Ability to lift up to 100 lbs.
This job description is not designed to cover or contain a comprehensive listing of activities, duties or responsibilities that are required of the employee. Duties, responsibilities and activities may change, or new ones may be assigned at any time with or without notice.