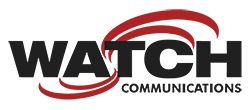 Systems Engineer – Servers
The Systems Engineer is responsible for daily remote and onsite service and support needs for our network. This relates to all technology, including but not limited to: workstations, servers, printers, LAN and WAN networks, communications, and vendor specific hardware and software. The Systems Engineer will serve as a subject matter expert on strategic core design and enhancements and will work on complex projects involving security, networking, firewalling, servers, storage, communications, and advanced computing environment administration. The systems engineer will participate on an internal IT team and leverage external vendor support to ensure the continued performance and availability of our network and core technology components.
Analysis, design, implementation, enhancement, and support of:
Backups
Disaster recovery
Active Directory, including Microsoft Azure Active Directory
Servers and storage including Microsoft's core products (Windows Server 2008 – 2019, Exchange, SQL 2016, Office 365, Teams, SharePoint). Virtual environments VMware (version 7 preferred), etc., and Linux related technologies (Centos, Free BSD and TrueNAS, Ubuntu, Debian, and Raspberry Pi).
Network WAN and LAN connectivity (switches, routers, firewalls, and security).
Remote access (VPN and RDP).
Security Network monitoring and alert setup.
Communication with internal staff: keeping them informed of incident progress, notifying them of impending changes or agreed maintenance outages.
Documentation of technical processes, procedures, network topology, and systems.
Patch management for servers, storage solutions, and network devices.
Leverage vendor relationships to keep network, servers, and storage systems performing well.
ADDITIONAL DUTIES & RESPONSIBILITIES
Escalate service issues that cannot be completed within service level agreements.
Document internal processes and procedures related to duties and responsibilities.
Tracking and recording of time and expenses associated with projects.
Act as a mentor to both help desk technicians and network operations center support technicians to foster teamwork and promote training for those support technicians to achieve better escalation of issues.
Review IT related threat alerts daily and apply needed patches as they become available.
Participate in On-call / After-hours support
Bachelors degree in Information Technology, Informatics, Computer Information Systems, or related preferred
Professional IT Certifications, such as: Microsoft MCP, MCSA, or MCSE; Cisco CCNA / CCNP (Looking for solid networking background. Someone who understands TCP/IP routing and switching concepts); VMware VCP, Sophos firewall preferred or comparable security certification acceptable.
Ability to work under pressure.
Patience, strong customer service skills
Ability to work in a team and communicate effectively.
Detail oriented
Positive attitude
Excellent verbal & written communication skills
Strong documentation skills (ability to document procedures) is a must.
Strong analytical problem-solving skills.
Ability to multi-task and adapt to changes quickly
Technical awareness: ability to match resources to technical issues appropriately.
Service awareness of all organization's key IT services for which support is being provided.
Understanding of support tools, techniques, and how technology is used to provide IT services.
Self-motivated with the ability to work in a fast-moving environment
Sitting for long periods of time
Lift up to 25 lbs
This job description is not designed to cover or contain a comprehensive listing of activities, duties or responsibilities that are required of the employee. Duties, responsibilities and activities may change, or new ones may be assigned at any time with or without notice.