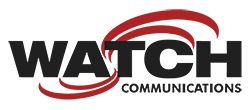 Security Services Technician
The Security Services Technician will be responsible for performing skilled technical work in the installation, maintenance, repair, modification, and testing of Honeywell and DSC security system, fire systems, access control systems, video systems.
DUTIES AND RESPONSIBILITIES
Complete fire inspections and testing security devices to ensure systems are functioning properly.
Inspect installation sites and study work orders, building plans, and installation manuals to determine material requirements and installation requirements.
Examine systems to locate problems.
Troubleshooting and problem-solving skills are essential
Using logic and reasoning to identify the strength and weaknesses of alternative solutions, conclusions, or approaches to problem solving.
Familiar with computers, internet, and electronics is a plus
Customer and Personal Services: This includes customer needs assessment, meeting quality standards for services, and evaluation of customer satisfaction.
Demonstrate systems for customers and explain details of how a system works.
Updating and using relevant knowledge: keeping up to date technically and applying new knowledge to your job.
Comfortable working with computers for communication, research, system diagnostics, and training
Travel required
Climb and scale small towers or buildings, roofs, tv towers, ladders from 22-30 ft tall
Basic understanding of technology and networking
Must possess excellent customer service skills
Must be able to handle and resolve complaints in a timely manner
Must have active listening skills
Valid Driver's License
Good Driving Record
REQUIRED EXPERIENCE AND EDUCATION
High School Diploma or GED
2 to 3 years of experience preferred
State of Ohio Fire licensed
Working knowledge and experience of Honeywell, DSC, Speco, and other system products a plus
Indoor and Outdoor work
must work in most weather conditions
Walk, stand, climb, bend, stoop, crawl, lift, drive, sit, listen
Fit and crawl in tight spaces such as crawl spaces and basements
Climbing 22-30 ft heights on ladders
This job description is not designed to cover or contain a comprehensive listing of activities, duties or responsibilities that are required of the employee. Duties, responsibilities and activities may change, or new ones may be assigned at any time with or without notice.
Employee agrees that he/she is able to carry out the essential duties and responsibilities of this position with or without reasonable accommodations. If reasonable accommodations are needed, employee should contact the Director of HR for discussion before signing this form.