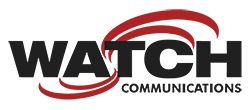 Sales Support Representative
This role is specific to drive sales leads to the Inside Sales Team through various methods of direct and indirect contact with addresses that qualify for Watch communications service offerings.  The hours are largely between 11:00am and Dusk Monday – Saturday. Flexibility with work hours will be required
The normal total hours worked are expected to 29 hours per week with the exception being local weekend events that might require over 40 hours per week.
DUTIES AND RESPONSIBILITIES
Door-2-Door contact
Place door hangers
Attend local events
Attend Open houses
Attend Launch events

Pre-selling before cell-site launch

Placing leave behinds in local stores and venues
Work with local realtors as the preferred service provider at qualified locations
Primary focus on residential, SOHO (Small Office/Home Office) and small business
Participate in sales and product training as required
Contact local Sheriff and Law enforcement before commencing in outside contact activities
Excellent verbal and written communication skills
Strong Listening skills and negotiating skills
Ability to multi-task, prioritize and manage time effectively
Ability to organize and communicate daily statistics for contacts made status and location.
Ability to walk several miles a day.
REQUIRED EXPERIENCE AND EDUCATION
High School Diploma Required
Associates Degree Preferred
Ability to walk several miles a day.
Minimal lifting of 25 pounds or less.
This job description is not designed to cover or contain a comprehensive listing of activities, duties or responsibilities that are required of the employee. Duties, responsibilities and activities may change, or new ones may be assigned at any time with or without notice.