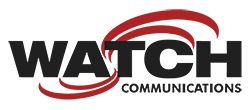 Operations Administrator/Administrative Assistant
Reporting to the Director of Customer Services and Retention, the primary role of the Operations administrator is to work with Sr. Operations Leadership to ensure that operational and administrative tasks are completed in a timely manner and meet established business objectives and practices. This position requires identifying operational risks and providing solutions, as well as developing protocols and practices that support operational opportunities to help the Organization become more efficient. Also required is in-depth learning and understanding of our back office systems and tools providing routine reports to the operations management team.
Maintains confidential information and records as required for the organization.
Review Service Orders and trouble tickets daily to ensure they are rescheduled or closed in a timely manner.
Reviews weekly metrics and provide analyses/summary for weekly meetings.
Must be highly proficient with Microsoft Office Suite: Able to create and manipulate Excel spreadsheets to include the creation of pivot tables; build and manipulate PowerPoint presentations for executive level presentations; create and fill out forms, instructions, and procedures using Word.
Able to run with special projects at the request of management with little or no oversight.
Compose effective correspondence, announcements, training materials, narrative summaries and reports, contract deliverables, briefings, proposals
Must be customer oriented.
Must have strong attention to detail to all assigned duties.
Other duties as assigned by the Director of Customer Services and COO.
REQUIRED EXPERIENCE AND EDUCATION
GED/HS Diploma. Associate or bachelor's degree or equivalent
Understanding of internet networking, wireless technologies, and routing (a plus but not required)
Office- moderate office noise
Sitting, standing, stooping, walking, typing, ability to lift up to 50 lbs.
This job description is not designed to cover or contain a comprehensive listing of activities, duties or responsibilities that are required of the employee. Duties, responsibilities and activities may change, or new ones may be assigned at any time with or without notice.