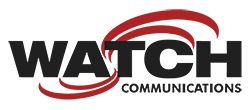 Network Operations Engineer – Tier 2
The NOC Engineer – Tier 2 will monitor all elements of the Watch Communications network to ensure the consistent operation of all data, telephone, video, and other services. This employee must be able to troubleshoot complex network issues and engage vendors as necessary for support and problem resolution. They will be responsible for providing enterprise-wide Tiered support for all customer-facing systems and for the notification of substantial issues to the management team. This employee will also focus on the proactive detection, analysis, and mitigation of network issues before they impact customer service levels.
Responsible for initial triage, escalation, and resolution of network and RF related issues, including opening and updating outage support tickets for corralling pertinent details, tracking mitigation progress, and ensuring good communications with internal and vendor support teams.
Proficient use of network management systems, provisioning systems, and various performance monitoring systems to ensure proper alerting on network traffic flow and back haul to identify deterioration of components and performance related issues.
Responsible for ensuring the dispatching of appropriate field support personnel as needed for onsite needs and assisting field personnel with repairs.
Help ensure appropriate information is input in provisioning systems to properly tie them to billing and asset management systems.
Compose and send outage notifications of high-risk network events and major customer-impacting incidents to regional managers and executives.
Leverages remote administration tools and skills to remedy gear performance issues to speed repairs and save on dispatching personnel when possible.
Acts as technical lead and escalation point for outages to ensure appropriate resources are engaged and progress continues until full resolution.
Responds to emails from internal groups and external vendors pertaining to a wide range of notices and customer-facing issues.
Works within and adhere to all internal SLAs as per the business metrics.
Understanding of Network components, IP addresses, DNS, DHCP, Network Operations, and network troubleshooting.
Able to perform job function at competency levels.
Capable of effectively working in a team environment with internal and external team members.
Able to utilize various network tools and resources to resolve trouble tickets and assigned tasks.
Basic knowledge of topology, platforms, and protocols for IP, Voice, Video networks, network operations tools such as Nagios, Cacti, LibreNMS, putty, SSH, Vendor GUIs / Portals, etc.
REQUIRED EXPERIENCE AND EDUCATION
Bachelor's degree in Computer Science, Engineering or related field, and / or equivalent work experience
Minimum one (3) year experience in Network Engineering and/or operations.
At least one (3) year of experience in a NOC (Network Operations Center) Troubleshooting and/or Surveillance environment
Sitting for long periods of time
Lift up to 25 lbs
This job description is not designed to cover or contain a comprehensive listing of activities, duties or responsibilities that are required of the employee. Duties, responsibilities and activities may change, or new ones may be assigned at any time with or without notice.