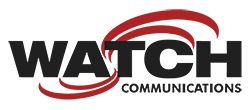 Inside Sales Representative
This role is specific to business development in the residential, SOHO and small business sectors.  The individual responsible for this role will be based in a sales floor environment and managed by an Inside Sales Manager.  The hours are between 8:00am and 9:00pm EST Monday – Thursday, 8:00am – 7:00pm EST Friday and 9:00am to 3:00pm EST Saturday and are required to a 40-hour work week utilizing a flex schedule.    The products and services sold include but not limited to: Transport, Dedicated Internet Access, Video (IPTV & DISH), Voice, Cyber Security and Smart Home Solutions.
Source new sales opportunities through inbound calls, lead follow-up and outbound cold calls and emails
Primary focus on residential, SOHO (Small Office/Home Office) and small business
Increase MRR within existing customer base (Residential, SOHO and Small Business
Propose full suite of products and services utilizing a "needs analysis" approach
Initiate "Service Order" via Lead Agent and iVUE
Participate in sales and product training as required
Obtain all required certifications for products and services sold to customers
Proven inside sales experience
Strong phone presence and experience with high volume calls
Proficient with corporate productivity tools (CRM, ERP, Ticketing Platforms, etc.)
Excellent verbal and written communication skills
Strong Listening skills and negotiating skills
Ability to multi-task, prioritize and manage time effectively
High School Diploma Required
Associates Degree Preferred
Office Environment
Sitting for at least 90% of the workday.
Minimal lifting of 25 pounds or less.