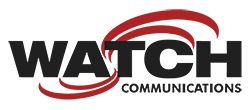 Customer Service Representative
It is the responsibility of each CSR to care for our customers in any and every aspect as needed. Each CSR is responsible for waiting on walk-in customers as well as inbound calls. Attracting potential customers by answering product and service information. Opens and maintains customers' accounts. Resolves product or service problems by clarifying the customer's complaint, determining the cause of the problem, and selecting the best solution to resolve the problems. The main focal point of customer service is to help all customers to the best of their abilities at the same time providing excellent customer service.
ESSENTIAL DUTIES AND RESPONSIBILITIES
Assisting customers with possible new sales (mainly just mdu sales)
Upgrades
Swapping out of equipment, issuing new equipment
Setting up disconnections, setting up moves of services from one location to another
Troubleshooting issues with cable service, on occasion, when tech support is busy also troubleshooting internet issues
Fielding calls and mitigating calls to other departments and employees as needed
Ticketing all calls and recording of transactions that come in
Inputting credit requests into ivue
Setting up s/o's to make necessary changes in ivue to accounts, packages, and services
Setting up service calls for customers that have service issues
Helping customers resolve billing issues/errors, assisting customers in interpreting their bills, and making payments for customers as they call in or come into the office
Auditing of accounts
IVUE - billing system
Word, Excel
Conflict resolution
Written and Verbal English
REQUIRED EXPERIENCE AND EDUCATION
High School Education or Equivalent
Customer Service Experience Preferred
Sitting for prolonged periods of time
Lift up to 10 pounds
This job description is not designed to cover or contain a comprehensive listing of activities, duties, or responsibilities that are required of the employee. Duties, responsibilities, and activities may change, or new ones may be assigned at any time with or without notice.