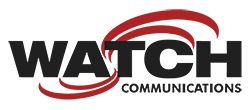 The Bucket Truck Operator's primary responsibility at WATCH Communications will be to assist in installations and surveys requiring the Bucket Truck, and, in some cases, the clearing & removal of branches/trees/obstructions if authorized ahead of time by WATCH Communications and the Customer. The Bucket Operator will be operating an aerial lift device (bucket boom) to reach heights up to 50-ft to clear potentially interfering tress/branches and electric lines. The Bucket Operator should also be able to safely operate chain saws, pruners, brush chipper, as needed.  A bucket operator should have at least 6 months' verifiable CDL-A experience and operating the bucket-boom in a residential setting.  A CDL-A License / Valid Driver License is required.
DUTIES AND RESPONSIBILITIES
Safely Operate mechanized equipment
Operate a Bucket Boom
Drive across our regions, primarily Ohio; however, also Indiana, Illinois and Kentucky when needed
REQUIRED EXPERIENCE AND EDUCATION
Perform CPE Testing
High School Diploma
Must have a CDL-A
Ability to operate Bucket Boom
Will provide training for performing CPE testing
Outside work environment, all seasons
Driving Bucket truck
Long periods of sitting and driving
Lifting, pulling, standing, walking
Ability to lift up to 100 pounds
This job description is not designed to cover or contain a comprehensive listing of activities, duties or responsibilities that are required of the employee. Duties, responsibilities and activities may change, or new ones may be assigned at any time with or without notice.