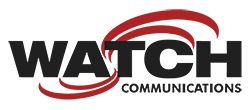 The Accounting Intern is responsible for supporting all accounting and financial related activities. This includes AP/AR, credit card entry, account reconciliation, and general ledger accounting. The Accounting Intern will work closely with the Controller and Senior Corporate Accountant to ensure the accurate and timely distribution of financial and management reports. The applicant should be detail-oriented, possess a high degree of accuracy, and work well with other people.
Assist the Accounting Team with performing professional level accounting duties according to Generally Accepted Accounting Principles (GAAP).
Assist with Accounts Payable process including working with vendors and contractors to ensure timely payment and recording of vendor bills.
Verify credit card statements and receipts for validity.
Maintain developed tracking spreadsheets.
Assist with special projects, administrative tasks, and other accounting and reporting related work.
Sitting for at least 90% of the workday.
Minimal lifting of 25 pounds or less.
Strong working knowledge of accounting principles and practices.
Ability to work independently and manage multiple projects simultaneously under strict and demanding deadlines.
Proficient with Microsoft Word and Excel.
Actively pursuing an Associates/Bachelors/Masters of Accounting or Finance or equivalent at an institute of higher education (University, College, etc).